Professional Pool Table Moves in Denver, SOLO® Pool Table Movers
Did you just purchase a pool table and are looking to have it professionally moved? You've found the right place! Give us a call to get your quote and schedule your appointment with our expert pool table movers.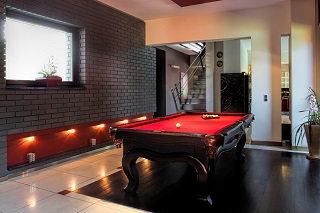 We have decades of experience in the pool table moving and services industry and have built a solid reputation with our customers.
Our pool table mechanics at Denver SOLO® Pool Table Movers is the best option if you're looking for the best service and guarantee. We have been servicing the area and surrounding areas in Colorado for years.
We have built a solid reputation with our customers and we have extensive experience in pool table moves and pool table repair.
Pool table moves with our nationally backed company are a breeze!
Pool table moves should always be taken care of by qualified technicians
Pool table moves are potentially dangerous if done by someone with little to no experience, this could result in someone being injured when attempting to move it.
The damage that can result from using inexperienced technicians can be costly. Not only your table could be damaged but also the property where the pool table is and where it is moving to. The damage to the property where the billiard table is should be particularly considered if you are the one trying to sell it.
Fortunately for you! We offer the highest level of customer protection in the country for pool table services.
Our exclusive 1-Year service written guarantee protects you against any issues related to the workmanship of our pool table movers and our work and our certificate of insurance protects you against the unexpected.
The tools used to level the pool table after moving it are precise and we guarantee our work. Machinist levels and special tools are generally needed for a smooth move and proper pool table assembly.
If you are looking for a nice flat-playing pool table then we urge you to call a professional in order to avoid future complications. Even if you aren't an avid billiards player you still know the benefits of playing on a professionally set up and properly leveled pool table.
We're sure you also know what it's like to play pool on a ragged old, unprofessionally installed, and out-of-balance pool table.
Expert pool table repair, Guaranteed!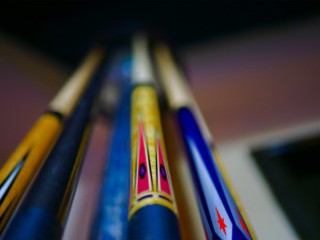 Our years of experience in this industry have allowed us to properly take care of almost all types of pool table services and repairs. Let us take care of your pool table to move the right way.
This job requires proper tools and techniques to avoid any damage to any of the pool table components.
Look Here!
A professional pool table recovering service can only be accomplished when a skilled pool table installer takes care of the service.
This job requires much meticulousness and experience, and if it is not done right, the cloth could end up wrinkled or with bubbles.
This means the pool table felt could be ruined and you would have to buy yet another cut of felt. The most common repairs are pool table refelting, replacement of the rail cushions and pockets.
We will need to know specific details depending on the type of pool table felt, pocket style, or type of cushion, pictures also help a lot to properly take care of the pool table repair or service needed.
If you're not sure whether the pool table will fit in your game room, feel free to check out our help guide that has the approximate pool table room sizes listed.
Pricing your pool table repair and pool table services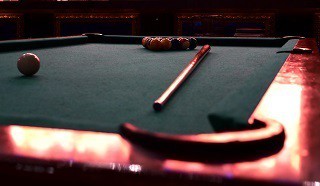 The pricing for your pool table repair, pool table move, or any other pool table service is based upon a few particulars. We will need to know those details, although there are some instances that will require us to have a picture of your pool table.
We are residential and business pool table movers, we also offer different pool table services such as complete moves from one house to another from a residence to a business and vice versa, move to a garage or storage unit, a tear down only, setup or installation with leveling, pool table refelting and pool table repair services.
Whether we need to take care of complete pool table moves, installations, refelting or pool table repair, pricing depends on the dimensions of the pool table, the type of move, circumstances surrounding the move and type of pool table repair needed.
We need to know the following particulars to price your pool table repair or pool table service
Pool table playfield size
Brand or manufacturer of the pool table
Is the pool table in the room or will we take it up or downstairs?
Is your cloth in good condition or would you like to change it?
Is this pool table a 3 piece or 1 piece slate?
Does the table have a drop pocket build or a ball return system?
Is the pool table an antique or modern build?
We may charge extra for stairs when moving a 3 piece slate pool table. In some cases, we will not move 1pc. slate tables.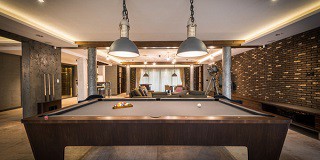 We offer services for most types of pool tables. These include moving from one home to another, from a home to a storage garage in the event of wanting it back on the property, from home to business, and vice versa.
Other services include disassemble, installations, felt replacements, leveling, and more.
Members of the American Billiard Installers Association, we are a recognized business in our industry.
The process of moving and installing a pool table can be very dangerous on your own, because of the heavy pieces or the risk of damaging your table, or worse, yourself or your property. A professional certainly will make that risk as small as it can be, by taking appropriate measures to ensure safe, satisfactory pool table services.